Vision
The development of a climate resilient and innovative technological platform providing decision-making support in preparedness, response and recovery phase of wildfire management cycle and increasing the human, environment and economy resilience to wildfires.
Mission
Adopt synergistic alliance between:
Technology and scientific innovation
Environment
Human factors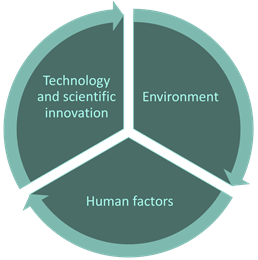 Citizen engagement framework
Wireless communication structure
On-site device integration
Coordination between UGV(s) and UAV(s) for detecting forest fire
Calculation of available fuel and weather data to model fire behaviour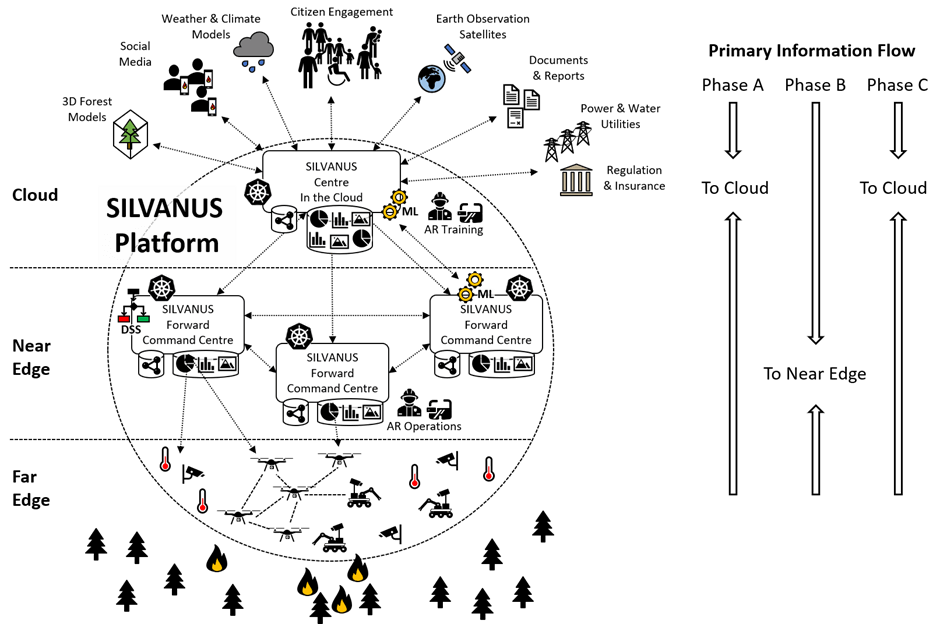 The SILVANUS project embraces a holistic approach to extreme wildfire prevention and suppression, including a high level of stakeholder engagement. From first responders to the health sector, from forest owners to the construction and energy industry, the SILVANUS platform will address the needs and requirements of stakeholders by addressing the challenges outlined in each of the Phases (A – Prevention and preparedness, B – Detection and response, C – Restoration and adaptation).
The objective is to implement and validate the SILVANUS sustainable forest management platform and methodologies for monitoring and protecting natural resources. The technical and scientific innovation will develop novel methodologies in monitoring and analysing ecological growth of natural resources to complement the analysis of biodiversity models. The environmental monitoring framework developed within SILVANUS will; be supplemented with cutting-edge technologies for the early-stage detection and response coordination of wildfire. Finally, the SILVANUS platform will offer support for rehabilitation, restoration, and adaptation of natural forest growth.